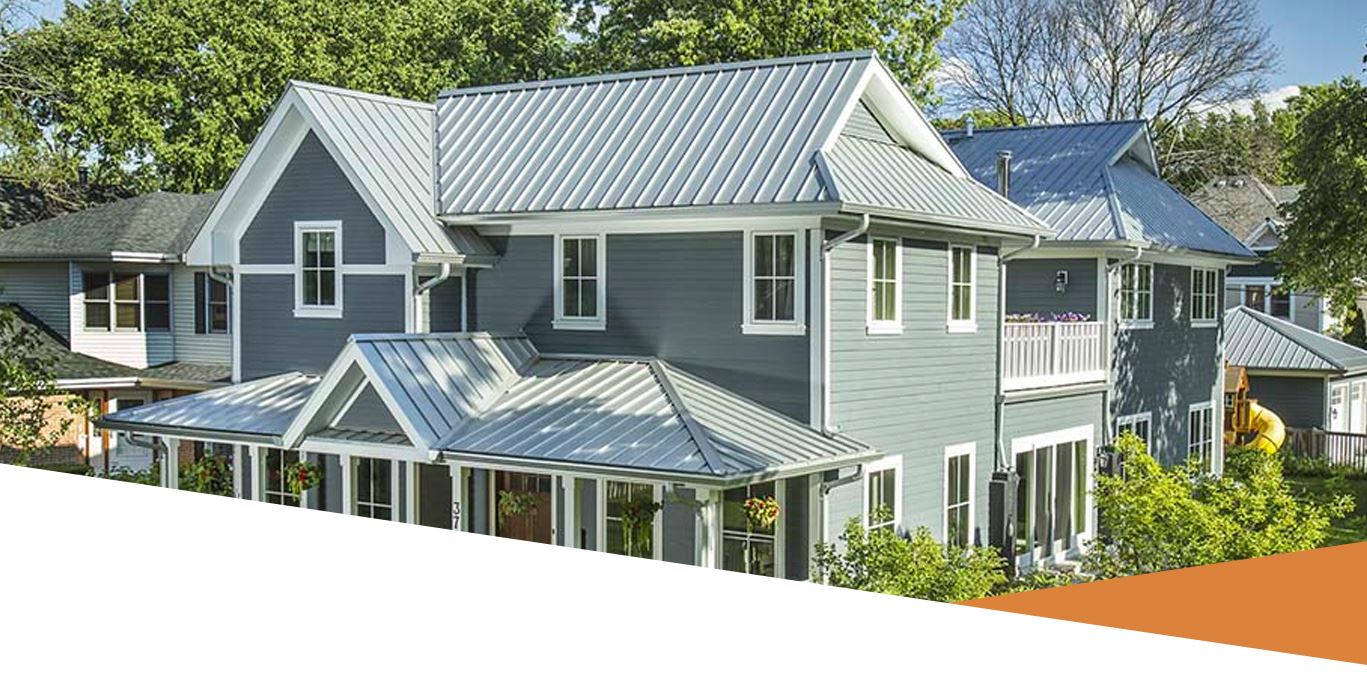 JAMES HARDIE SIDING IN ARLINGTON
Excellent Roofing Products in Falls Church, McLean & the Surrounding Areas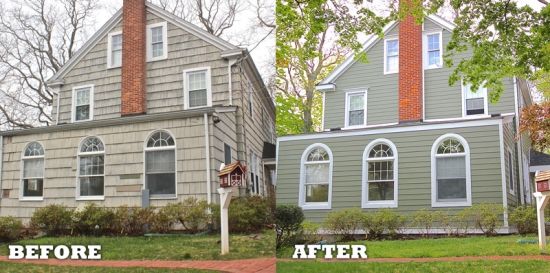 When it comes to the overall look and appearance of your home's exterior, perhaps nothing has a greater influence than the siding. These materials are designed to serve multiple purposes: they not only protect your home by making its sides wind, water, and other forms of weather proof, but they also give your home a color and texture that can complete its look and give it the aesthetic qualities you're looking for. Over time, just like any other part of your home that's exposed to the elements, your siding will eventually fade, wear out, and crack, meaning it will need replacement.
When it comes to high-quality siding, James Hardie has been one of the leading names in the industry for decades, and quality installation from an Arlington roofing company can make sure the job is done right the first time. Painter Roofing and Construction has provided reliable repairs and high-quality installation throughout Northern Virginia and Washington D.C. for many years, and our owner has more than 30 years of experience working with all types of siding. Whether you're building a new construction or doing a full exterior remodel, our team of highly-skilled technicians can make your worn-out home look vibrant and beautiful all over again while improving its durability and increasing its safety.
Why Choose James Hardie Siding?
James Hardie has earned its reputation as a premium producer of home siding thanks to decades of innovation dedication to their products. James Hardie invented fiber cement, a popular siding material that has numerous advantages for homeowners, and today they continue to lead the field in using this unique material to create the perfect siding solutions for your home.
Why choose James Hardie siding products for your home?
Cost savings: Fiber cement has a number of cost advantages over other siding materials. Unlike wood, fiber cement does not attract pests, is resistant to water absorption, is mold resistant, and rarely cracks. Each of these factors means that over time, you'll experience far fewer issues with your siding and need fewer repairs.
Long-lasting color: James Hardie uses their patented ColorPlus® technology which bakes the chosen color into your siding to strengthen the material and make it resistant to fading, chipping or cracking. Say goodbye to the need to paint your home's siding every decade or so!
Climate specificity: James Hardie sells nationwide, but company engineers are dedicated on a local level, creating a material that is uniquely tailored to the climate in a particular area. When you get your James Hardie siding, you can rest assured it's the perfect choice and designed to help your home withstand the climate here in Virginia, as opposed to one for New York or Colorado.
Home insurance premiums: Because James Hardie siding is incredibly weather resistant and entirely non-combustible, it actually improves the hail and fire-resistance of your home. Some home insurance companies actually give you improved rates when you install these materials, so talk to your insurance to see if they offer any incentives!
James Hardie siding also offers the same benefits that many other siding materials have. Some people choose to change their home's color every few years or so and apply a fresh coat of paint. Just like traditional wood siding, James Hardie materials can be easily re-painted, and they hold any paint applied to them easily. James Hardie siding also will not melt under extreme temperatures, so you don't have to worry about an extremely hot summer day possibly compromising your structural integrity, unlike a vinyl or OSB siding option. Finally, James Hardie siding is also extremely durable, and has been tested to withstand the worst Mother Nature can offer. Their siding products are designed to resist warping and cracking, even in winds as high as 150 miles per hour!
Get Inspired
Imagine What We Can Do for Your Home or Business
When you choose Painter Roofing and Construction, LLC, you can rest assured knowing you're working with a team that is dedicated to getting the job done right—the first time.
Hear From Our Happy Customers
Reviews & Testimonials
At Painter Roofing and Construction, LLC, your satisfaction is our priority! See for yourself what our customers have to say about working with us.
"I highly recommend Painter Roofing and Construction."

Had five estimates, nothing equated to the responsiveness, care, and professionalism Frank showed us.

- Tony A.

"Wont go to anyone else in the future."

Frank is super easy breezy to work with. We didn't feel like we were getting sweet talked into unnecessary work.

- Sheila L.

"They always fit us in quickly and they do a great job."

They are knowledgeable and provide excellent service.

- Teresa R.

"They were extremely courteous and professional."

Frank the owner was very responsive and had his co-worker come out the next day for measurements and had a quote that night.

- Joe I.

"I will use them again when the need arises!"

Frank and his team gave me a fair price, did what they said they would do when they would do it.

- Todd F.

"We would absolutely use them again for future projects."

The Painter team was communicative throughout the process - being very clear about costs, when work crews would show up, etc.

- Satisfied Customer

"Great communion through email and text."

Then arrived on time the days that they scheduled work. Very profession and courteous.

- Jennifer M.

"Painter will be my top recommendation to anyone looking for roof work."

Following that, they stopped by in person to make sure every detail was done to our liking.

- TJ D.