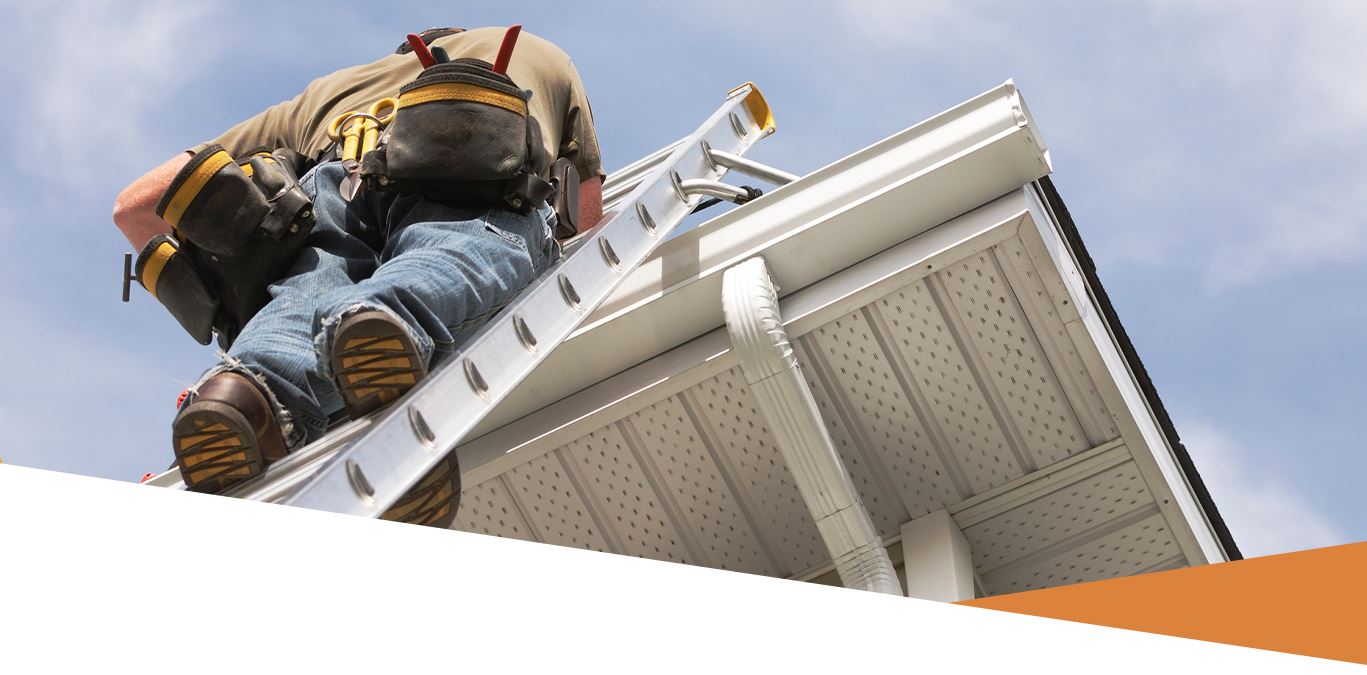 Gutter Guards and Gutter Protection in Arlington, VA
With how much rain we see in Northern Virginia, it is a smart idea for home and business owners alike to invest in protective features for their gutter systems. Gutter guards offer just that. These technologies prevent debris from getting into gutters, all while allowing rainwater to flow freely through. As a result, property owners do not have to worry about clogs and can spend less time and money cleaning gutters.
On this page, you will find information about some of the market's best gutter guards and their benefits. If you are interested in installing gutter guards in Arlington or elsewhere in Northern Virginia and Washington, D.C., reach out to us. We have helped numerous property owners sort through their options and invest in technologies that were perfect for them. We would be happy to do the same for you.
Contact us online or call (888) 491-8543 to get a free estimate for your gutter guard products and installation.
Master Shield Gutter Guards
We are proud to be a Master Shield dealer, an industry-leading manufacturer of gutter guards. Across the board, their products take advantage of copper, which prevents organism growth and limits the unsightly stains that moss, mildew, and algae can cause. Plus, Master Shield's gutter guards have woven, mesh coverings that allow large amounts of rainwater to pass through, all while blocking leaves, seed pods, twigs, pine needles, and more.
Here are more details about Master Shield's three high-quality systems:
Klean Gutter Leaf Guards: These feature Master Shield's signature CopperCare MicroMesh that effectively filters out any kind of debris. These guards are fully enclosed and angled at a pitch that allows them to self-clean. This means minimal maintenance with maximum protection.
Master Shield Gutter Protection: These guards also employ CopperCare MicroMesh. In addition to the filtration benefits, they are fully enclosed, come in various colors, have a self-cleaning pitch, and can fit many sizes of gutters. The Master Shield Gutter Protection guards are a highly versatile and effective option.
Micro Max Gutter Guards: These types of guards feature Master Shield's stainless-steel MicroMesh. They are designed with a self-cleaning pitch and come in flat-back options, as well as five- and six-inch options.
Are Gutter Guards Worth It?
In short, yes! Gutter guards come with a host of benefits. First and foremost, they prevent buildups of debris. This ensures that water can pass through a gutter system, and it prevents water damage to a property's roof, siding, and foundation. Gutter guards also save property owners money on maintenance and gutter replacements. These technologies significantly reduce the need for cleaning. Plus, by keeping gutters free of debris and reducing their exposure to moisture, gutter guards can minimize the risks of corrosion or structural damage, extending the lifespan of gutter systems.
Do you have questions about how gutter guards could benefit your home or business? Reach out to us! We are always happy to discuss the advantages of these great features.
For gutter guards in Arlington, Northern Virginia, or Washington, D.C., call (888) 491-8543 or send us a message online.
Get Inspired
Imagine What We Can Do for Your Home or Business
When you choose Painter Roofing and Construction, LLC, you can rest assured knowing you're working with a team that is dedicated to getting the job done right—the first time.
Hear From Our Happy Customers
Reviews & Testimonials
At Painter Roofing and Construction, LLC, your satisfaction is our priority! See for yourself what our customers have to say about working with us.
"I highly recommend Painter Roofing and Construction."

Had five estimates, nothing equated to the responsiveness, care, and professionalism Frank showed us.

- Tony A.

"Wont go to anyone else in the future."

Frank is super easy breezy to work with. We didn't feel like we were getting sweet talked into unnecessary work.

- Sheila L.

"They always fit us in quickly and they do a great job."

They are knowledgeable and provide excellent service.

- Teresa R.

"They were extremely courteous and professional."

Frank the owner was very responsive and had his co-worker come out the next day for measurements and had a quote that night.

- Joe I.

"I will use them again when the need arises!"

Frank and his team gave me a fair price, did what they said they would do when they would do it.

- Todd F.

"We would absolutely use them again for future projects."

The Painter team was communicative throughout the process - being very clear about costs, when work crews would show up, etc.

- Satisfied Customer

"Great communion through email and text."

Then arrived on time the days that they scheduled work. Very profession and courteous.

- Jennifer M.

"Painter will be my top recommendation to anyone looking for roof work."

Following that, they stopped by in person to make sure every detail was done to our liking.

- TJ D.