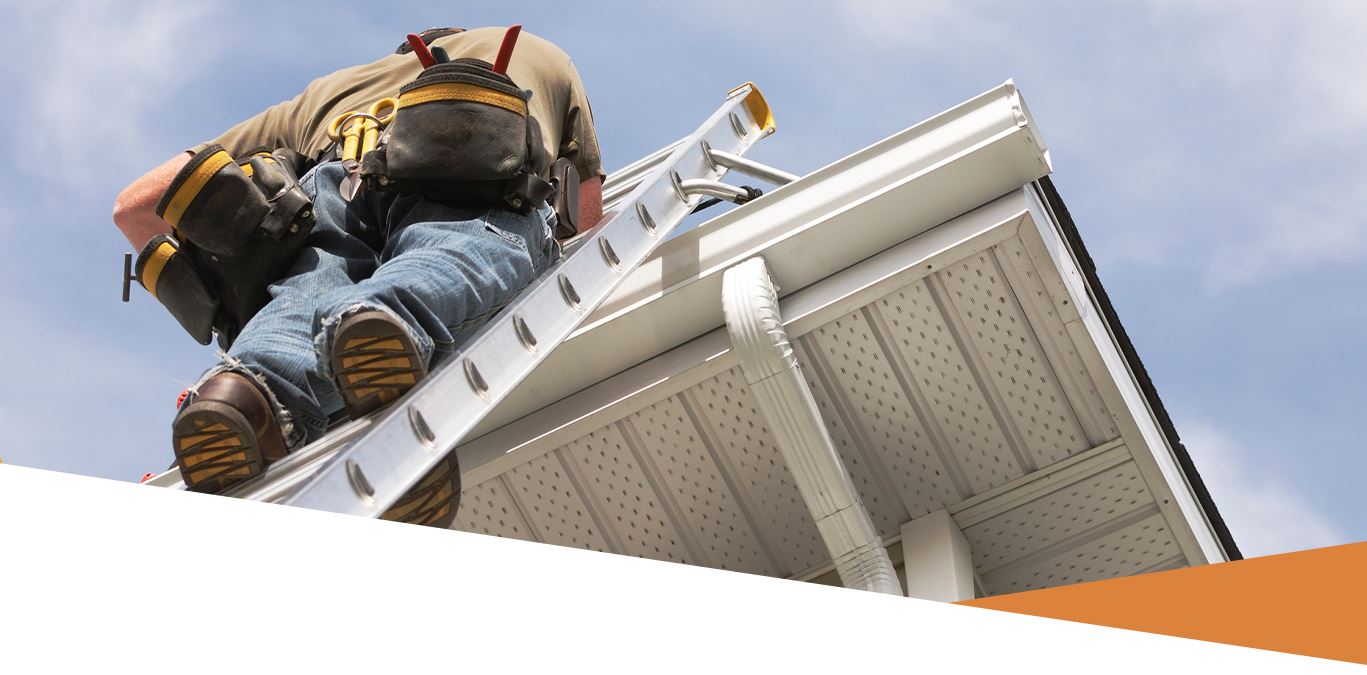 Arlington Gutter Repair
Why Are Your Gutters Important?
Gutters are an essential part of any home or business. They redirect rainwater away from a building, which prevents soil erosion and water damage to roofing, foundations, walls, fascia, and trim. That is not all that gutters do. They keep water from splashing onto or flooding walkways and causing safety hazards. Beyond their practical functions, gutters can accent a building's exterior and enhance its aesthetic.
If your gutters are not working properly or showing signs of damage, you should not wait to call a professional. At Painter Roofing and Construction, we are your go-to for gutter repairs in Arlington, as well as other locations in Northern Virginia and Washington, D.C. Since 2012, we served thousands of home and business owners, providing each with results that were of unparalleled quality. Our team would be glad to do the same for you.
Call (888) 491-8543 or reach out to us online to get a free quote for your gutter repairs. We are available 24/7 and offer same-day appointments.
Signs Your Gutters Need Repairs
It is easy to overlook your gutters from day to day. After all, if they are working properly, you should not have to worry about them. There are, however, several warning signs of issues that you should not ignore.
Call us for:
Sagging gutters. This usually happens when gutters fill up with debris or water and become heavy.
Leaks. Rainwater should make it all the way to your downspouts. If the water is escaping from your gutter system before getting there, then you ought to seek the help of a professional.
Loose or detached. gutters This is an easy-to-spot issue that lets you know your gutters are not in good shape.
Water stains on the exterior of your home or business. This could be due to a leak in your gutters that has gone unnoticed.
Rust on your gutter system or peeling paint around it. These things often indicate that your gutters are not working properly and there is excess water escaping.
How to Decide Whether to Repair or Replace Your Gutters
When you notice that your gutters have an issue, you may wonder whether it would be more cost-effective to replace or repair them. In short, the decision revolves around the extent of the damage.
Repairs are best when:
A hole, clog, or crack is isolated to one or two areas.
Only one seam or joint has started leaking.
Just a few hangers have become loose.
On the other hand, replacements are best when:
You have repeatedly repaired your gutters.
Gutter sections keep sagging or separating.
There is evidence of water damage to your foundation or landscaping.
Hangers will not refasten.
Should you still feel unsure about what path to take, we do not blame you. Making these kinds of decisions is difficult, which is why we are here to help. We are a family-owned business that takes pride in doing more than simply providing gutter repairs or replacements. We do everything we can to serve the people who turn to us. A member of our team would be glad to make an honest recommendation for how you ought to move forward if your gutters are in disrepair—and give you a free estimate.
For gutter repairs in Arlington, call (888) 491-8543 or contact us online.
Get Inspired
Imagine What We Can Do for Your Home or Business
When you choose Painter Roofing and Construction, LLC, you can rest assured knowing you're working with a team that is dedicated to getting the job done right—the first time.
Hear From Our Happy Customers
Reviews & Testimonials
At Painter Roofing and Construction, LLC, your satisfaction is our priority! See for yourself what our customers have to say about working with us.
"I highly recommend Painter Roofing and Construction."

Had five estimates, nothing equated to the responsiveness, care, and professionalism Frank showed us.

- Tony A.

"Wont go to anyone else in the future."

Frank is super easy breezy to work with. We didn't feel like we were getting sweet talked into unnecessary work.

- Sheila L.

"They always fit us in quickly and they do a great job."

They are knowledgeable and provide excellent service.

- Teresa R.

"They were extremely courteous and professional."

Frank the owner was very responsive and had his co-worker come out the next day for measurements and had a quote that night.

- Joe I.

"I will use them again when the need arises!"

Frank and his team gave me a fair price, did what they said they would do when they would do it.

- Todd F.

"We would absolutely use them again for future projects."

The Painter team was communicative throughout the process - being very clear about costs, when work crews would show up, etc.

- Satisfied Customer

"Great communion through email and text."

Then arrived on time the days that they scheduled work. Very profession and courteous.

- Jennifer M.

"Painter will be my top recommendation to anyone looking for roof work."

Following that, they stopped by in person to make sure every detail was done to our liking.

- TJ D.