Gaco Western Roof Coating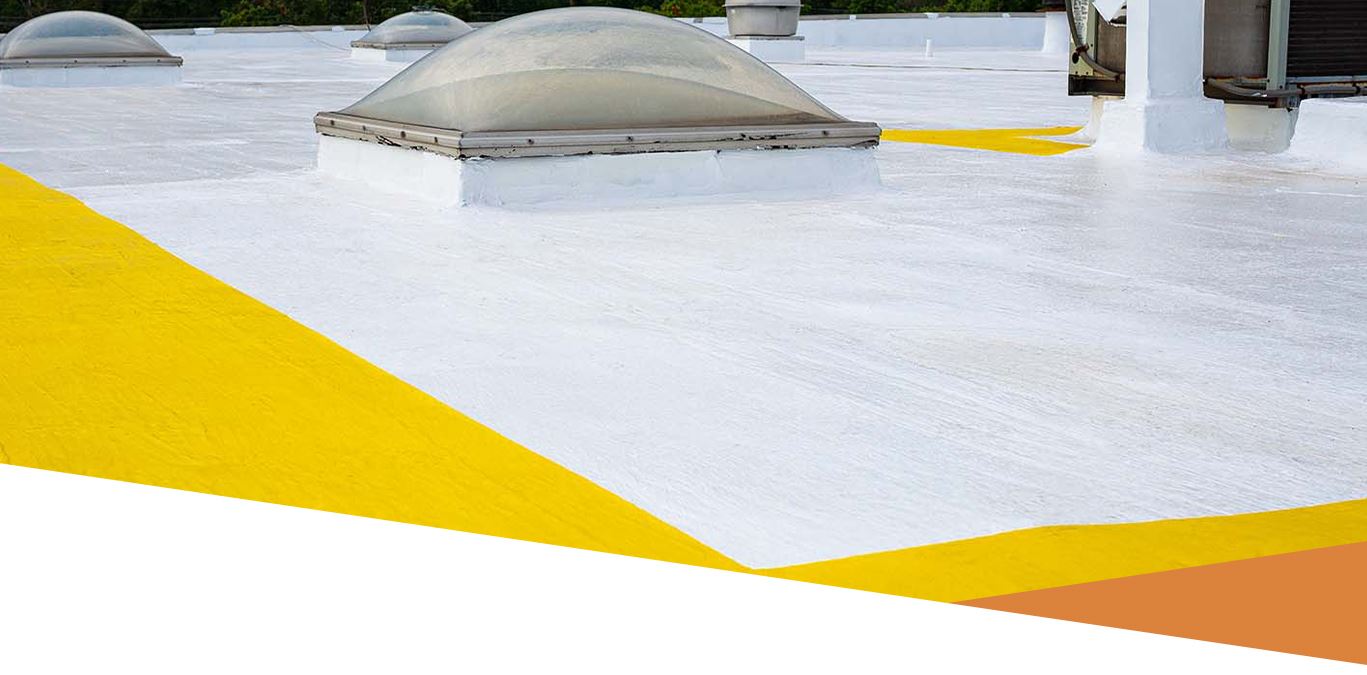 GACO WESTERN ROOF COATING
Our Arlington Roofers Can Protect & Seal Your Roof
At Painter Roofing & Construction, we are passionate about providing effective, state-of-the-art roofing materials and products to commercial clients. Over time, harsh weather, rust, mold, and other factors can deteriorate a roof, making it ineffective. A faulty roof usually leads to more expensive repairs to your business, such as water or mold damage. Thus, having a sealed and weather resistant coating on your roof can help make it last longer and protect your commercial building from costly repairs.
Contact us today for a free in-person estimate.
What Is Gaco Western Roof Coating?
Gaco Western is a family-owned company that was founded in 1955. Their roof coating consists of a pure silicone membrane that seals and repairs existing roofs. It comes in a variety of colors, and can be used on residential, industrial, and commercial buildings. Furthermore, the roof coating works well on both flat and sloped large and small roofs.
There are several benefits of Gaco Western roof coating:
Resistant against permanent ponding water
Does not require a primer
100% silicone material
Permanently flexible
50-year limited material warranty available
Furthermore, Gaco Western roof coating is resistant to extreme temperatures, strong UV rays, and packed snow. It can allow you to avoid tearing off your existing roof, which may be complicated and expensive. By sealing and protecting your business with this special roof coating, our Arlington roofers can help ensure your roof lasts longer and is weatherproof.
Gaco Western silicone roof coating can be applied to your commercial building to prevent water, mold, and other expensive damage. Silicone works better than traditional acrylic, asphalt, and urethane coatings, and it will not become brittle or cracked over time. It can reinforce and renew your existing roof, and can be applied to a variety of surfaces.
Learn How Gaco Western Roof Coating Could Benefit Your Business
If you are looking for a durable and effective roof coating, Painter Roofing & Construction can help. Our Arlington roofers can apply Gaco Western roof coating to protect your commercial business from the elements. Furthermore, instead of completely tearing out and replacing your roof, Gaco Western silicone coating can be used on your existing roof and provide many benefits. Whatever your situation, we can work quickly and efficiently to fix the issues.
Get Inspired
Imagine What We Can Do for Your Home or Business
When you choose Painter Roofing and Construction, LLC, you can rest assured knowing you're working with a team that is dedicated to getting the job done right—the first time.
Hear From Our Happy Customers
Reviews & Testimonials
At Painter Roofing and Construction, LLC, your satisfaction is our priority! See for yourself what our customers have to say about working with us.
"I highly recommend Painter Roofing and Construction."

Had five estimates, nothing equated to the responsiveness, care, and professionalism Frank showed us.

- Tony A.

"Wont go to anyone else in the future."

Frank is super easy breezy to work with. We didn't feel like we were getting sweet talked into unnecessary work.

- Sheila L.

"They always fit us in quickly and they do a great job."

They are knowledgeable and provide excellent service.

- Teresa R.

"They were extremely courteous and professional."

Frank the owner was very responsive and had his co-worker come out the next day for measurements and had a quote that night.

- Joe I.

"I will use them again when the need arises!"

Frank and his team gave me a fair price, did what they said they would do when they would do it.

- Todd F.

"We would absolutely use them again for future projects."

The Painter team was communicative throughout the process - being very clear about costs, when work crews would show up, etc.

- Satisfied Customer

"Great communion through email and text."

Then arrived on time the days that they scheduled work. Very profession and courteous.

- Jennifer M.

"Painter will be my top recommendation to anyone looking for roof work."

Following that, they stopped by in person to make sure every detail was done to our liking.

- TJ D.