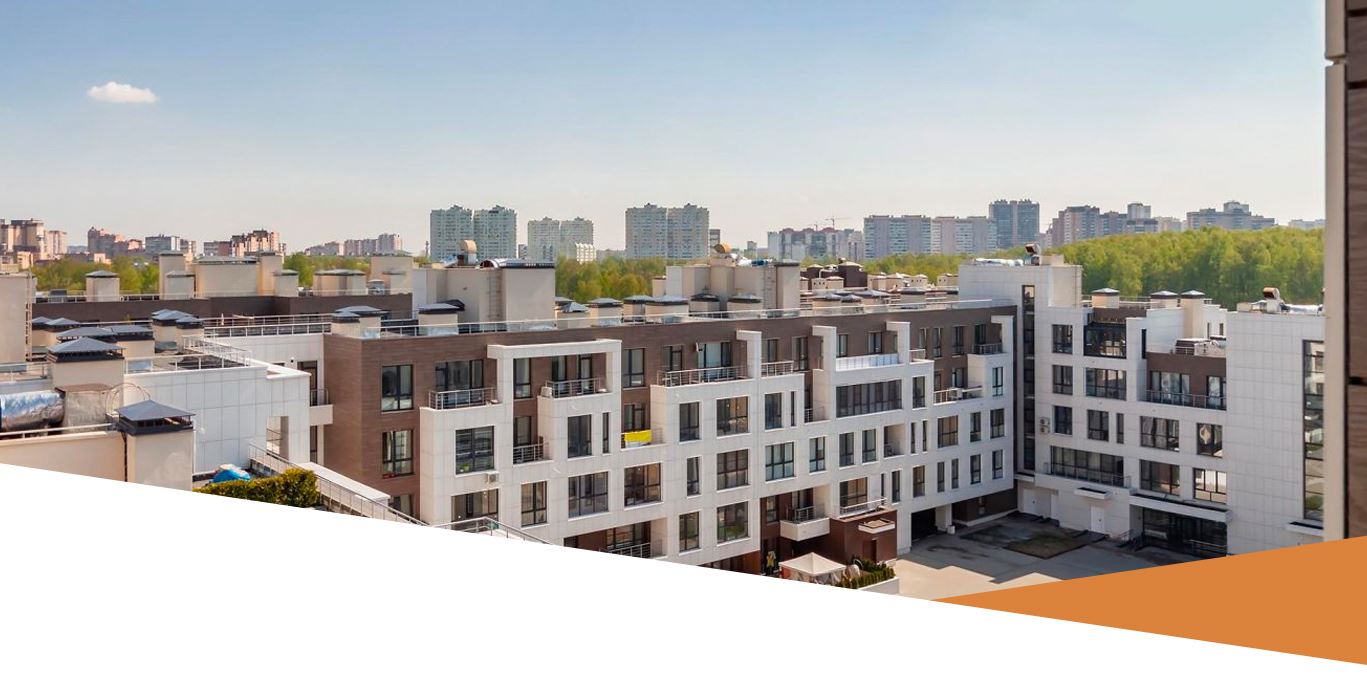 Commercial Roofing Services in Arlington, Virginia
There are many questions you must answer before choosing a roof for your business. What type of environment do you live in? How do you want your commercial location to look? In other moments, you might find yourself wondering whether you ought to even replace your roof, or if a repair job will suffice.
For help addressing these questions and others, turn to Painter Roofing and Construction. We have a wealth of experience working on low-angle and flat commercial roofing systems. Our team has earned an A+ rating from the Better Business Bureau and can handle projects involving EPDM, TPO, PVC, modified bitumen, and metal roofing, as well as silicone roof coatings such as those from Gaco Western and American WeatherStar. As an American WeatherStar platinum contractor, we are an excellent choice for an impressive variety of commercial roofing systems.
To consult with a commercial roofer in Arlington and get a free quote, contact us today. We are also available 24/7 and can make same-day appointments for roofing emergencies.
Call (888) 491-8543 or submit our online contact form. We proudly serve Northern Virginia and Washington, D.C.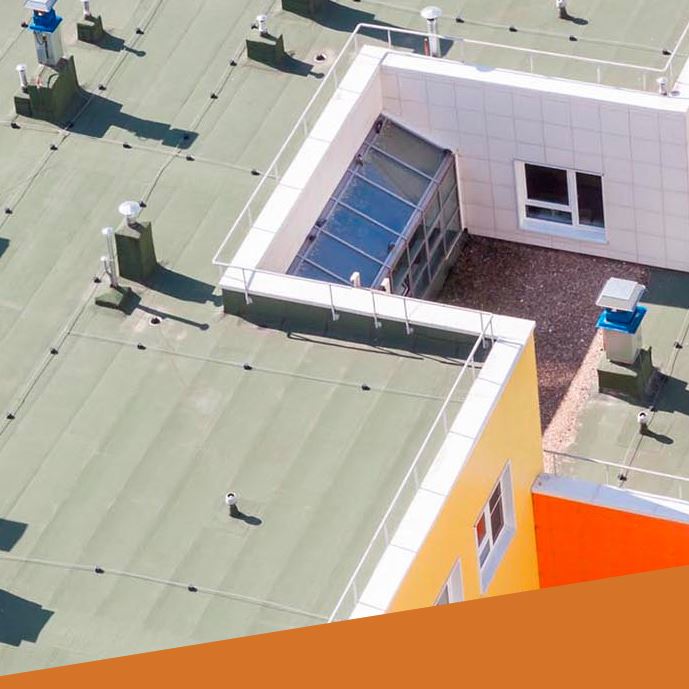 A Guide to Commercial Roofing Systems
Are you in the market for a new roof for your commercial location? We have you covered with the information you need.
Below we have provided details about some of the most common commercial roofing systems, and why people choose them:
TPO
TPO roofing is a type of single-ply roofing material. The acronym TPO stands for Thermoplastic Olefin, which is a synthetic rubber. TPO roofing is known for its durability, energy efficiency, and ease of installation, which makes it a popular choice.
EPDM
EPDM is made of synthetic rubber that is durable and can fit with nearly any style or shape of a commercial roof. Another perk of EPDM is its resistance to UV rays.
Modified Bitumen
This is a combination of asphalt and rubber that can be torch-applied or cold-applied and has incredible flexibility. Commercial property owners choose modified bitumen roofing because it is great for high-traffic areas and is inherently thick and durable.
PVC
This roofing system is resistant to puncturing, reflects sunlight, and is lighter than many other options. Like TPO, it is a single-ply membrane that is relatively easy to install.
Silicone/Gaco Western Coatings
These coatings work for nearly any commercial roof. They create a seamless protective layer that is leak resistant and can hold up under sunlight without chalking.
Metal
Metal is a favorite roofing material of commercial property owners because of its durability, low maintenance costs, and variety of styles. Many metal roofs can last between 40 and 60 years.
Should You Repair or Replace Your Commercial Roof?
This is not an easy decision to make, but there are things you can look for that will let you know whether repairs or a replacement will keep your property protected. First, the age of your roof is a big factor. Regardless of the roofing issue, if yours is nearing the end of its projected lifespan, it is likely more cost effective to get a replacement. As roofing systems age, they become more susceptible to damage, leaks, and wear. By putting off an upgrade, you could find yourself paying for multiple repairs that cost more than a replacement.
Additionally, you ought to consider the extent of the roofing problem. Repairs are often the best choice for one or two issues in localized areas. Widespread leaks, holes, separated seams, or other problems may necessitate a replacement. These signs aside, getting a professional roof inspection is a surefire way of knowing the condition of your roof and what it needs. We provide roof inspections for commercial roofing systems that are comprehensive and precise. If you want to know whether a repair or upgrade will be best for your business, contact us.
Arlington's Go-To Commercial Roofing Contractors
A well-built, good-looking roof can save you a lot of trouble. Our founder Frank Painter is dedicated to making your roof stand up and stand out. As a family-owned and operated business, we provide personalized service, so you never have to worry about being treated as just another customer. We are members of both the Virginia Association of Roofing Professionals and the National Roofing Contractors Association. These memberships are markers of our reliability and wide-ranging roofing knowledge. For commercial roofing services in Arlington, Northern Virginia, or Washington, D.C., there is no better choice than Painter Roofing and Construction.
Get a free quote for your installation, repairs, or maintenance, by calling (888) 491-8543 or reaching out to us online.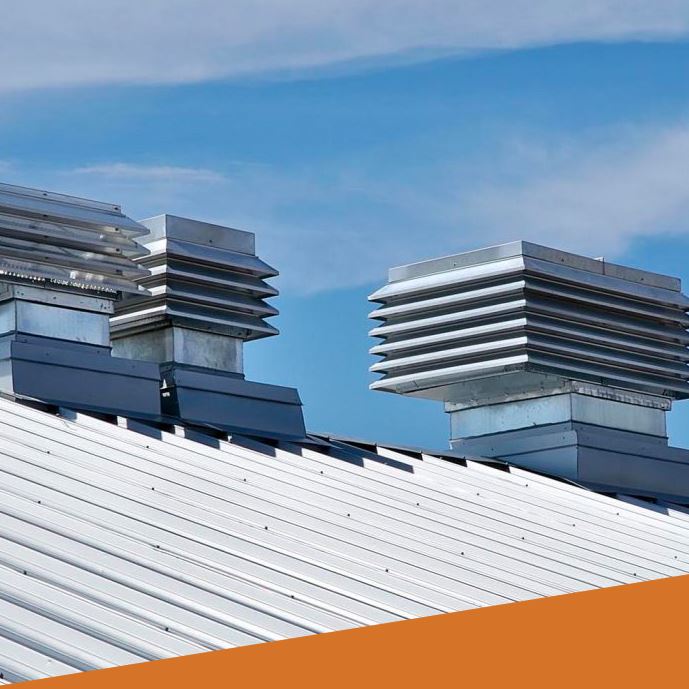 Hear From Our Happy Customers
Reviews & Testimonials
At Painter Roofing and Construction, LLC, your satisfaction is our priority! See for yourself what our customers have to say about working with us.
"I highly recommend Painter Roofing and Construction."

Had five estimates, nothing equated to the responsiveness, care, and professionalism Frank showed us.

- Tony A.

"Wont go to anyone else in the future."

Frank is super easy breezy to work with. We didn't feel like we were getting sweet talked into unnecessary work.

- Sheila L.

"They always fit us in quickly and they do a great job."

They are knowledgeable and provide excellent service.

- Teresa R.

"They were extremely courteous and professional."

Frank the owner was very responsive and had his co-worker come out the next day for measurements and had a quote that night.

- Joe I.

"I will use them again when the need arises!"

Frank and his team gave me a fair price, did what they said they would do when they would do it.

- Todd F.

"We would absolutely use them again for future projects."

The Painter team was communicative throughout the process - being very clear about costs, when work crews would show up, etc.

- Satisfied Customer

"Great communion through email and text."

Then arrived on time the days that they scheduled work. Very profession and courteous.

- Jennifer M.

"Painter will be my top recommendation to anyone looking for roof work."

Following that, they stopped by in person to make sure every detail was done to our liking.

- TJ D.