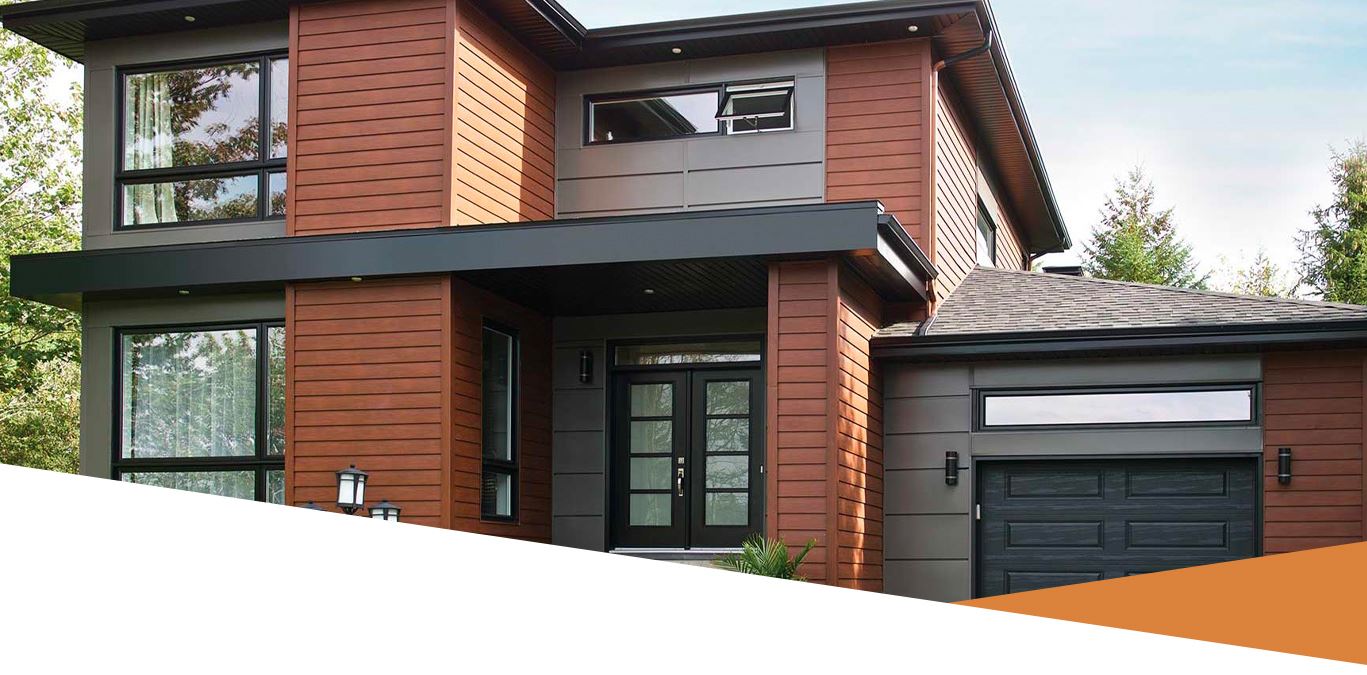 ARLINGTON ALUMINUM SIDING INSTALLATION & REPAIR
Call Painter Roofing & Construction Now!
Your home's exterior is tasked with two extremely important jobs: make your home look good and protect it from the harshness of the elements. Your siding composes about 40 percent of your home's exterior shell, making it one of the single biggest influencing factors over your curb appeal. Good siding can make your home appear beautiful and inviting, while worn-out, run-down, or damaged siding can turn it into a tremendous and unenjoyable eyesore. At Painter Roofing & Construction, we offer quality repair, installation, and maintenance services for all types of siding, including popular aluminum siding options.
When you demand the best in durability, longevity, and beauty, there's no substitution for aluminum siding. Aluminum is a lightweight metal which can be manufactured to mimic a wide variety of styles and colors. Whatever your design goals may be, there's an aluminum siding option that will make them come to life. Plus, as a metal, these types of siding offer superior protection and durability from even the most severe weather. From high winds with flying debris to hail, rain, and intense sunshine and heat, aluminum can withstand it and keep your home safe and secure. However, it's not immune from problems, and that's where we come in at Painter Roofing & Construction. Whether you need your siding repaired when a small problem appears, or you need your siding replaced entirely, Painter Roofing & Construction is the name customers in Arlington count on for quality.
Aluminum Siding Repairs
Over time, any siding will eventually start to wear out through the wear and tear of day to day use. However, sometimes problems will come up from fluke circumstances like damage from debris, extreme winds, or even impact from something else like a heavy object. Whatever caused the damage to your siding, Painter Roofing & Construction can get the issue fixed and keep your home looking great. Our experience with aluminum siding products makes us highly-qualified to handle whatever type of repairs you need, including comprehensive repairs for significant damage over a long period of time.
Our vinyl siding repairs include:
Corrosion damage
Cracks & leaks
Collapsed sections
Loose or detached sections
Impact-damaged sections
Wind damage
Fading or dulling
We also have the skill and ability to conduct thorough inspections and diagnostics for your siding problems. If you have damaged siding but you're not sure just how serious it could be, our team can thoroughly inspect your home and determine whether a repair is the right choice or if you should invest in a total siding replacement.
New Siding Installation
Over time, any siding will need replaced, and the team at Painter Roofing & Construction can complete a new siding installation project on your home! We're experienced when it comes to aluminum siding and hold all of our installation services to high standards of quality. When you need new siding, we help you choose the perfect material that makes your home look exactly how you'd like, then install it properly in order to provide your home with the best protection available. Through years of experience and numerous completed projects, we've earned our reputation as one of the most successful and elite aluminum siding installers in the industry, and we'd love for the opportunity to show you why.
Get Inspired
Imagine What We Can Do for Your Home or Business
When you choose Painter Roofing and Construction, LLC, you can rest assured knowing you're working with a team that is dedicated to getting the job done right—the first time.
Hear From Our Happy Customers
Reviews & Testimonials
At Painter Roofing and Construction, LLC, your satisfaction is our priority! See for yourself what our customers have to say about working with us.
"I highly recommend Painter Roofing and Construction."

Had five estimates, nothing equated to the responsiveness, care, and professionalism Frank showed us.

- Tony A.

"Wont go to anyone else in the future."

Frank is super easy breezy to work with. We didn't feel like we were getting sweet talked into unnecessary work.

- Sheila L.

"They always fit us in quickly and they do a great job."

They are knowledgeable and provide excellent service.

- Teresa R.

"They were extremely courteous and professional."

Frank the owner was very responsive and had his co-worker come out the next day for measurements and had a quote that night.

- Joe I.

"I will use them again when the need arises!"

Frank and his team gave me a fair price, did what they said they would do when they would do it.

- Todd F.

"We would absolutely use them again for future projects."

The Painter team was communicative throughout the process - being very clear about costs, when work crews would show up, etc.

- Satisfied Customer

"Great communion through email and text."

Then arrived on time the days that they scheduled work. Very profession and courteous.

- Jennifer M.

"Painter will be my top recommendation to anyone looking for roof work."

Following that, they stopped by in person to make sure every detail was done to our liking.

- TJ D.