Home Siding Installation & Repair in Falls Church, McLean & the Surrounding Areas
Damaged siding is not only an eyesore, but it also exposes you to harsh weather elements and invites pests into your home or business. Whether your property is in need of repairs, or you are tired of the expensive and difficult process of repainting, we have the products and services you are looking for. For high-quality siding services, turn to the professionals at Painter Roofing and Construction.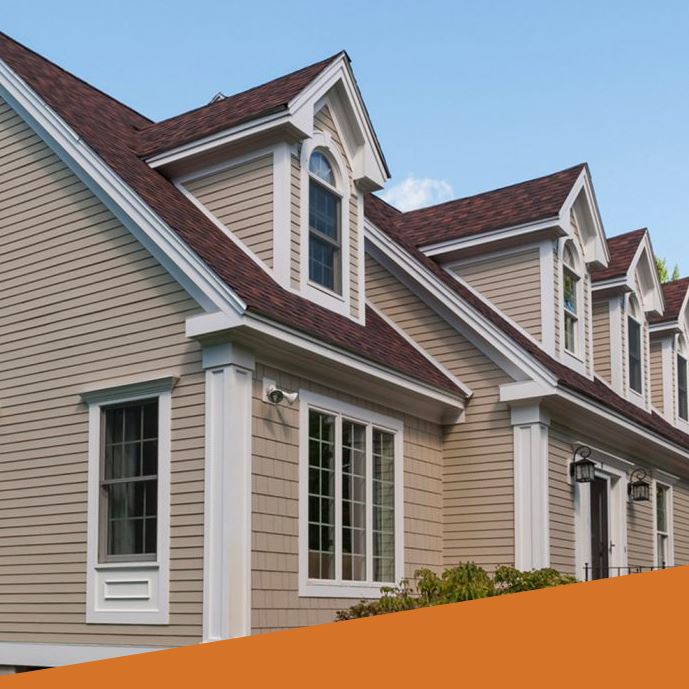 Types of Sidings We Handle
Whether you need small siding repairs or a completely new installation, we can help. Our team is accustomed to the different damages your siding may have sustained and know the proper way to fix them that will maintain the natural look of your property's exterior.
If you are looking for a new look for your home, our Arlington siding professionals can also help you choose the materials that will fit your budget and your tastes, and protect your home for many years to come. We offer a wide variety of siding materials for your home or business. Request a free estimate today to discuss your options.
James Hardie Siding
Also known as Hardie Board siding or cement board siding, this material is a low-maintenance, long-lasting siding material for your home. This material is also highly versatile and can be made to appear similar to nearly any other siding material in a variety of finishes and colors. Because it is 90% sand and cement, Hardie Board siding is fire resistant and stands up well to serious storms.
Wood Siding
Wood siding is an incredibly popular choice for many parts of the country. Wood siding can come in a variety of styles and wood types, which can be matched to your home's existing siding or meet nearly any remodeling look. Wood is much easier to repair and replace small sections if it becomes damaged. In addition to the variety of styles wood siding comes in, it can be painted or stained in nearly any color imaginable.
Aluminum & Steel Siding
Metals such as aluminum and steel are popular siding choices for their durability and resistance to damage. These siding styles have become far more sophisticated and can often mimic the texture of wood while being fire resistant and low maintenance.
Vinyl Siding
Vinyl siding is another popular and durable siding choices. It is by far one of the least expensive siding materials available, which can make it attractive to home or business owners who are on a tight budget. It requires very little maintenance and comes in a wide array of styles and colors. Recycled vinyl siding is also an eco-friendly option since it keeps old siding out of the landfill and gives it a new life.
Cement Fiber Siding
This type of siding is another long-lasting and inexpensive option for your home's exterior. Made of a mix of wood pulp and Portland cement, this siding features good looks, durability, easy maintenance, and affordability. Cement fiber siding can be painted to match your home's existing color but can be an easy way to freshen up the look of your home.
High-Quality & Reliable Siding Services in Northern Virginia & D.C.
In the case of a siding replacement or new installation, our team at Painter Roofing and Construction can discuss with you the different options that you have for materials and take into consideration your aesthetics, the maintenance requirements, as well as the cost.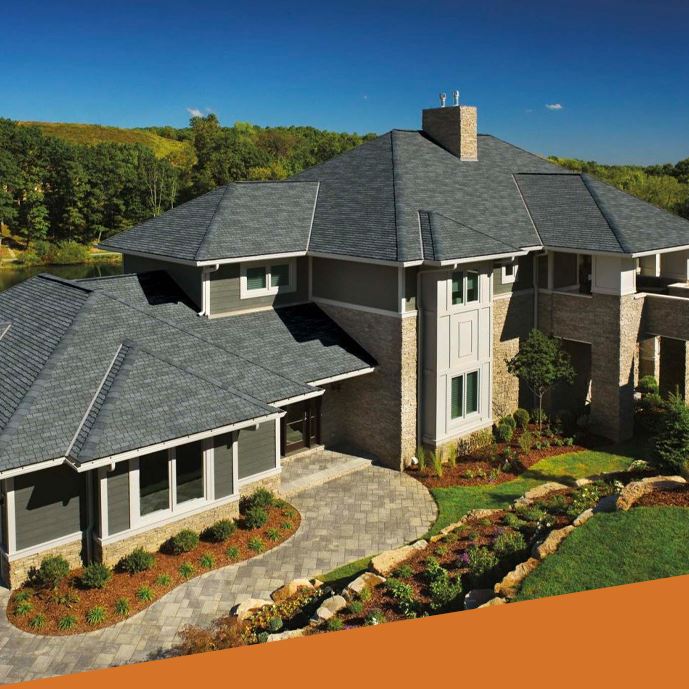 Hear From Our Happy Customers
Reviews & Testimonials
At Painter Roofing and Construction, LLC, your satisfaction is our priority! See for yourself what our customers have to say about working with us.
"I highly recommend Painter Roofing and Construction."

Had five estimates, nothing equated to the responsiveness, care, and professionalism Frank showed us.

- Tony A.

"Wont go to anyone else in the future."

Frank is super easy breezy to work with. We didn't feel like we were getting sweet talked into unnecessary work.

- Sheila L.

"They always fit us in quickly and they do a great job."

They are knowledgeable and provide excellent service.

- Teresa R.

"They were extremely courteous and professional."

Frank the owner was very responsive and had his co-worker come out the next day for measurements and had a quote that night.

- Joe I.

"I will use them again when the need arises!"

Frank and his team gave me a fair price, did what they said they would do when they would do it.

- Todd F.

"We would absolutely use them again for future projects."

The Painter team was communicative throughout the process - being very clear about costs, when work crews would show up, etc.

- Satisfied Customer

"Great communion through email and text."

Then arrived on time the days that they scheduled work. Very profession and courteous.

- Jennifer M.

"Painter will be my top recommendation to anyone looking for roof work."

Following that, they stopped by in person to make sure every detail was done to our liking.

- TJ D.