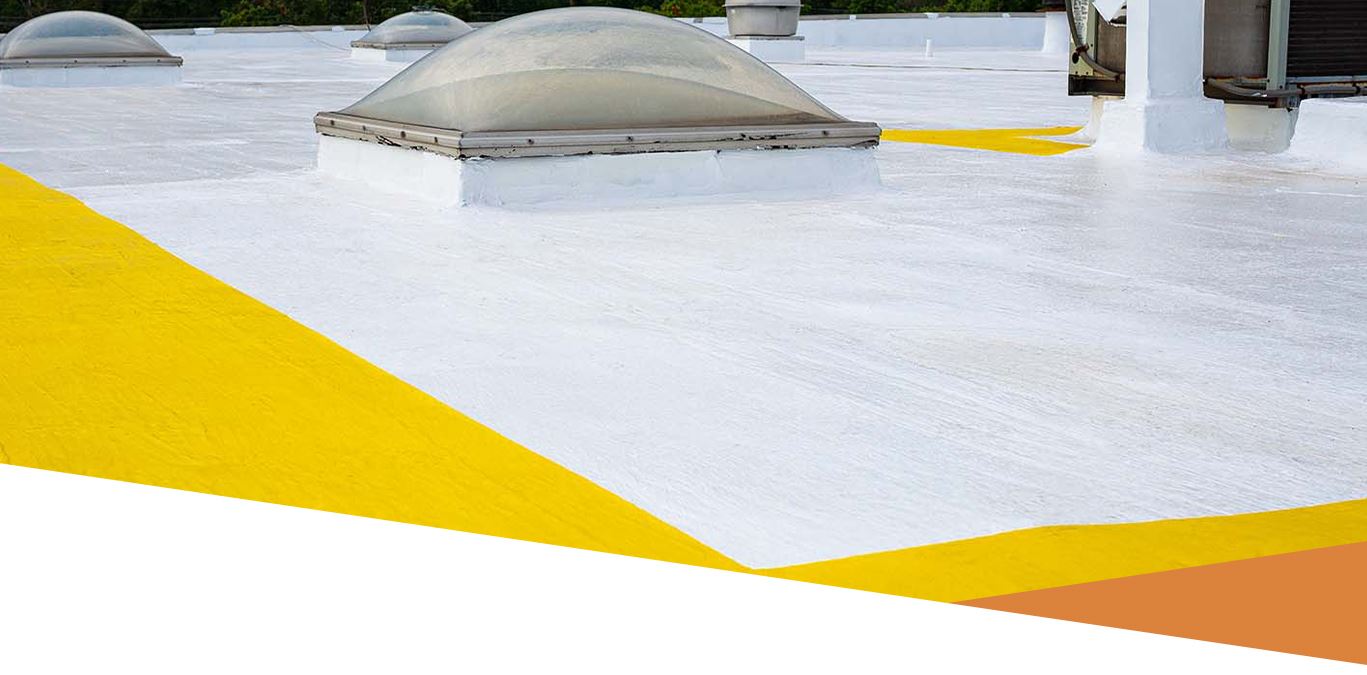 TPO ROOFING IN ARLINGTON
Quality Roofing Systems in Falls Church, McLean & the Surrounding Areas
At Painter Roofing and Construction, we provide diligent services to business owners and homeowners. Our team has helped hundreds of clients with a variety of roofing needs. From residential to commercial roofing installation and repairs, we have handled it all. Our TPO roofing systems can offer many benefits to customers wanting a high-quality, efficient, and long-lasting roof. Especially in areas that get harsh weather like snow, having a properly insulated and functioning roof can be essential to keeping your business dry and comfortable.
What Is TPO Roofing?
Thermoplastic polyolefin (TPO) is a single-ply roofing membrane. In recent years, it has become an increasingly popular roofing system, particularly for commercial buildings. Its high level of efficiency, as well as its heat-reflecting mechanisms and ease of installation, making it an accepted industry standard in today's roofing market.
The benefits of TPO roofing include:
Energy-efficient
Chemical resistant
Durable
Resistant to environmental exposure
Furthermore, TPO roofing is resistant to ultraviolet rays and ozone damage. Thus, it remains functional through years of sunlight, wind, rain, and environmental abuse. As a long-lasting roofing system, TPO roofing functions at a consistent, high-performance level. In fact, it is estimated that TPO roofing should be guaranteed for up to 35 years after installation. This can make it an affordable and viable option for customers wanting a durable and efficient roofing system for their business.
If you are considering installing a new roof or replacing an existing roofing system, Painter Roofing and Construction can help. We can work quickly and expertly install or repair a TPO roofing system to meet your specific needs. Whatever your situation, our team can discuss your options and answer your questions along the way. We use the latest proven technology in our work and can help you enjoy the benefits of TPO roofing membranes. Our staff can discuss the product that will best suit your circumstances, and finish the work in a timely manner to leave you satisfied.
Get Inspired
Imagine What We Can Do for Your Home or Business
When you choose Painter Roofing and Construction, LLC, you can rest assured knowing you're working with a team that is dedicated to getting the job done right—the first time.
Hear From Our Happy Customers
Reviews & Testimonials
At Painter Roofing and Construction, LLC, your satisfaction is our priority! See for yourself what our customers have to say about working with us.
"I highly recommend Painter Roofing and Construction."

Had five estimates, nothing equated to the responsiveness, care, and professionalism Frank showed us.

- Tony A.

"Wont go to anyone else in the future."

Frank is super easy breezy to work with. We didn't feel like we were getting sweet talked into unnecessary work.

- Sheila L.

"They always fit us in quickly and they do a great job."

They are knowledgeable and provide excellent service.

- Teresa R.

"They were extremely courteous and professional."

Frank the owner was very responsive and had his co-worker come out the next day for measurements and had a quote that night.

- Joe I.

"I will use them again when the need arises!"

Frank and his team gave me a fair price, did what they said they would do when they would do it.

- Todd F.

"We would absolutely use them again for future projects."

The Painter team was communicative throughout the process - being very clear about costs, when work crews would show up, etc.

- Satisfied Customer

"Great communion through email and text."

Then arrived on time the days that they scheduled work. Very profession and courteous.

- Jennifer M.

"Painter will be my top recommendation to anyone looking for roof work."

Following that, they stopped by in person to make sure every detail was done to our liking.

- TJ D.