Exterior Repairs & Remodeling in Arlington, Virginia
Is your property looking a bit shabby on the outside? Regardless of how amazing your home or business looks inside, a run-down façade can send the wrong message to visitors, customers, and passersby. Give the exterior of your property a much-needed makeover with Painter Roofing and Construction. We are a family-owned and operated business that offers high-quality exterior repairs and remodeling services in Arlington for home and business owners.
To consult with us about your project and get a free quote, call (888) 491-8543.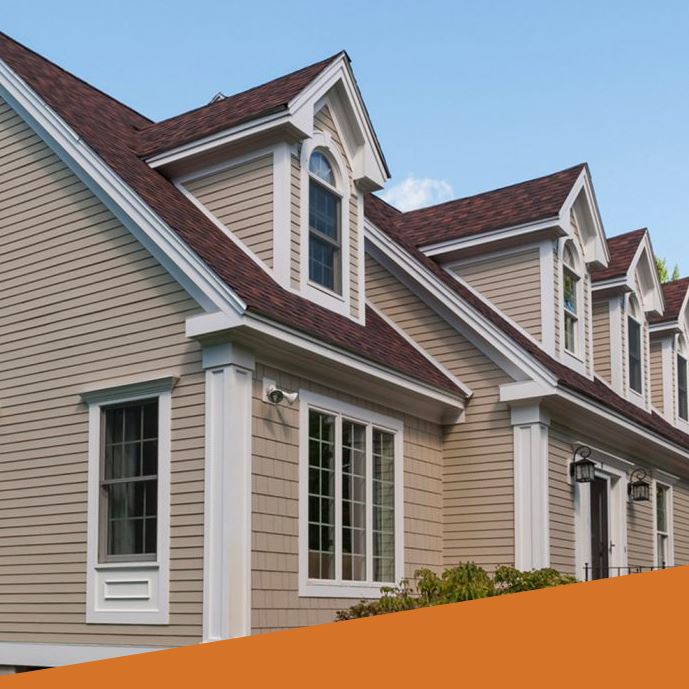 Our Arlington Exterior Repair Services
We can handle projects involving:
Siding
Siding is one of the most important features of any building. Not only is it one of the first things that people see, but it also insulates properties and protects them from the elements. Whether you are looking to enhance the aesthetic of your home or business or want to reduce your energy bills, investing in your siding is a smart move.
Masonry
From bricks to stones, masonry materials are durable and able to resist weather damage. With all that masonry can withstand, maintenance is important for keeping it strong and beautiful. Key items of masonry maintenance include cleaning and sealing, in addition to repairs for damage.
Concrete
Cracked, discolored, or otherwise damaged concrete detracts from a property's aesthetic and leaves it susceptible to structural issues. This is why regular maintenance and timely repairs for your concrete exterior features are crucial.
Gutters
Gutters divert water away from your property, protecting your foundation, landscape, and siding from water damage. When gutters become clogged or spring leaks, these things not only affect a property's look but can allow water to overflow and cause costly issues. We can keep gutters in solid condition and even install preventative features such as gutter guards.
Façades
"Façade" is an umbrella term that refers to anything on the exterior of your home or business. It includes the features listed above, as well as roofs, windows, and doors. As with siding, masonry, and concrete, taking care of these features can boost your property's curb appeal.
Remodeling
Overhauling your entire exterior or even just a strategic portion, can give your home or business the look you have always dreamed of. Remodeling can also address structural issues, prevent future damage, and improve your energy efficiency, which can ultimately lead to savings.
Whatever you have in mind for your home or business's exterior, Painter Roofing and Construction is the company to call. Since 2012, we have been a trusted name throughout Arlington, Northern Virginia, and Washington, D.C. To consult with us about your project, reach out today.
Reasons To Hire a Professional Siding Contractor
Although you might be tempted to try and upgrade your siding by yourself, many things can go wrong with this type of DIY project. The same is true for DIY masonry, concrete, gutters, and other aspects of your home or business's façade. The primary issue is poor workmanship. Without the proper tools or training, you are bound to get results that will not last as long or that could fail and cause expensive issues.
By hiring a professional contractor, you can ensure:
That your building materials are of the highest quality.
The results meet local codes and industry standards for safety.
The workmanship is made to last.
Issues that are not recognizable to the untrained eye will be addressed.
If budget is your utmost concern, our team of contractors can find a durable and affordable solution and connect you with financing options. When you need exterior repair services in Arlington, do not hesitate to contact us.
Send a message online or call (888) 491-8543 and let us know how we can help you.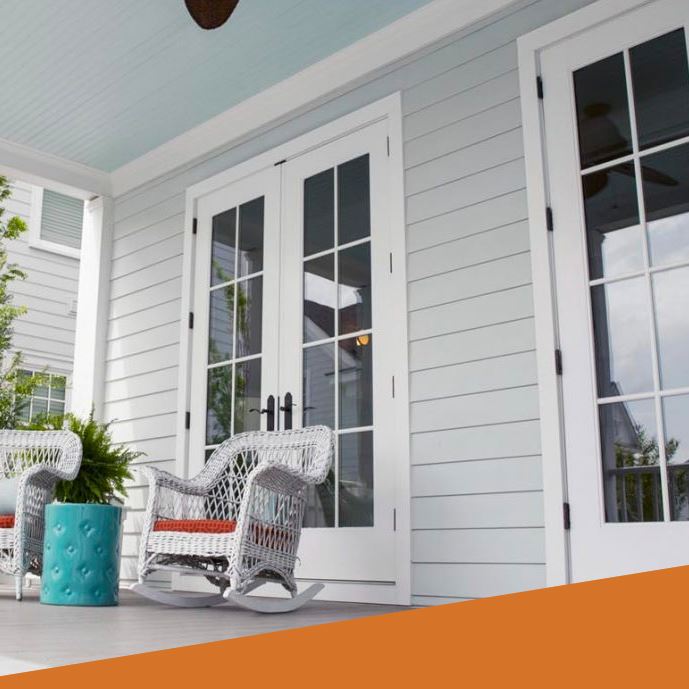 Hear From Our Happy Customers
Reviews & Testimonials
At Painter Roofing and Construction, LLC, your satisfaction is our priority! See for yourself what our customers have to say about working with us.
"I highly recommend Painter Roofing and Construction."

Had five estimates, nothing equated to the responsiveness, care, and professionalism Frank showed us.

- Tony A.

"Wont go to anyone else in the future."

Frank is super easy breezy to work with. We didn't feel like we were getting sweet talked into unnecessary work.

- Sheila L.

"They always fit us in quickly and they do a great job."

They are knowledgeable and provide excellent service.

- Teresa R.

"They were extremely courteous and professional."

Frank the owner was very responsive and had his co-worker come out the next day for measurements and had a quote that night.

- Joe I.

"I will use them again when the need arises!"

Frank and his team gave me a fair price, did what they said they would do when they would do it.

- Todd F.

"We would absolutely use them again for future projects."

The Painter team was communicative throughout the process - being very clear about costs, when work crews would show up, etc.

- Satisfied Customer

"Great communion through email and text."

Then arrived on time the days that they scheduled work. Very profession and courteous.

- Jennifer M.

"Painter will be my top recommendation to anyone looking for roof work."

Following that, they stopped by in person to make sure every detail was done to our liking.

- TJ D.